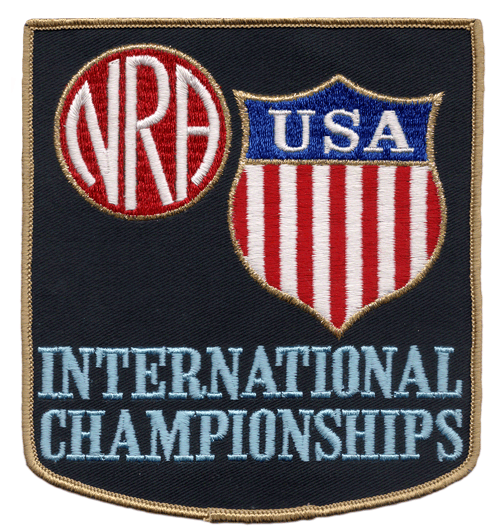 U.S. shooting team picked at Phoenix
PHOENIX, Ariz. (AP) - The final eight members of the United States shooting team that will be competing in the upcoming Pan American Games were chosen Sunday as the 19th U.S. International Rifle and Pistol Championships ended.
Terry Anderson, a contractor from New Orleans, La., fired a tournament-high 593 to capture the rapid-fire pistol championship. Anderson came from 22nd place to take the national crown and first position on the rapid-fire squad with a total score of 1,763.
William McMillan of Del Mar, Calif., was second with, 1, 763 score of his own; Darius Young of Winterburn, Alberta, was next at 1,762; while the final team spot went to John McNally of Gulfport, Miss., with a 1,760 total.
Lones Wigger of Fort Benning, Ga., a two-time Olympic gold medalist, won his second national championship within a week taking the small bore free rifle total. Wigger, who earlier won the English match national championship, won the title score of 3,458. Rod Fitz-Randolph, Palm Bay, Fla., was second as well as high junior with his 3,442, while Ed Etzel of Mortantown, W. Va., captured third with 3,433. Tom Whitaker, Montebello, Calif., will round out the squad after firing 3,429.
Nearly 500 marksmen took part in the two-week competition sponsored by the National Rifle Association.
Stars & Stripes, June 21, 1979
Terry Anderson came to Phoenix with one prize in mind - the gold medal in the rapid-fire pistol event. After the first day of firing, however, the Australian-born Anderson was mired in 22nd place. "Beside the fact that a bird took off just as I was beginning to shoot, causing me to drop six points, I just wasn't shooting well. Then I bore down."
On the second day, Anderson shot a 592 and a 593 on the third day gave him the gold medal on a tie breaker over Bill McMillan, the six-time Olympian from San Diego. Both had aggregate counts of 1763. Anderson, who last month shot a 592 at the Latin Games in Italy and then barely missed the national record in a standard pistol match in Switzerland, fired a five-year-old Domino with a 65-gram trigger and a 3" McMillan barrel. His ammo was RWS R-25 .22 cal shorts.
The rapid-fire course is shot at five silhouette-type turning targets from 25m in eight, six and four second intervals. McMillan, who now only shoots rapid-fire for two weeks in preparation for Phoenix, indicated his biggest problem is in over-coming the fact that now his eyes are slow to refocus from the target to the sights. Nevertheless, he managed rounds of 587-591-585 with his French-made Unique. Rounding out the Pan Am team were Young, who won the bronze medal with a 584-591-585-1762, and John McNally, who finished fourth at 1760.
Excerpt from the American Rifleman, Vol. 127, No. 8, August 1979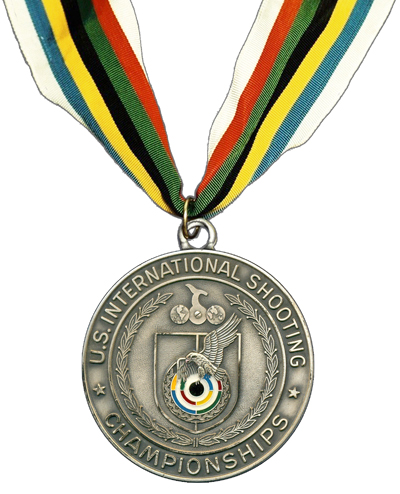 Rapid-Fire Pistol

| Rank | Name | Service Branch/Agency | 1st Day | 2nd Day | 3rd Day | Total |
| --- | --- | --- | --- | --- | --- | --- |
| 1 | Terry Anderson | - | 578 | 592 | 593 | 1763 |
| 2 | Wm McMillan | San Diego Sheriff | 587 | 591 | 585 | 1763 |
| 3 | Darius Young | - | 584 | 591 | 585 | 1762 |
| 4 | John McNally | - | - | - | - | 1760 |
(Source: American Rifleman, Vol. 127, No. 8, August 1979)