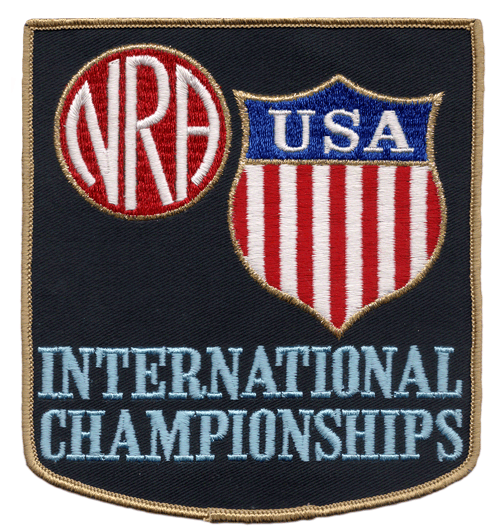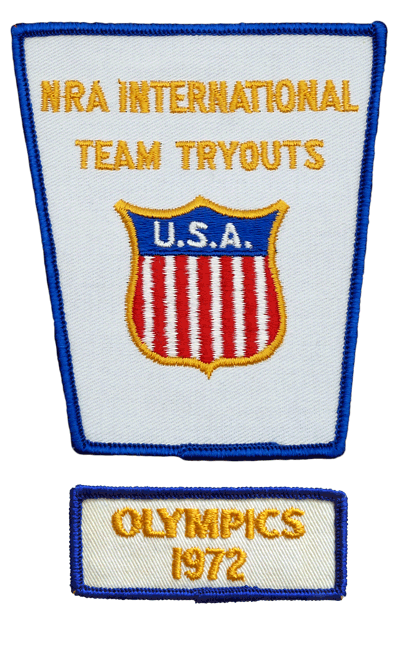 International Shoot Begins Today
PHOENIX, Ariz. (AP) - Some of the nation's top competitors are expected to compete today in the open round of the 12th U.S. International Shooting Championships.
The two top skeet finishers, who won't be determined until Sunday, will represent the United States in the Olympic Games.
A spokesman for the National Rifle Association of America said Earl Herring, who shot in the 1968 Mexico City Olympic Games, is expected to compete, along with another top competitor, Tony Rosette Jr. of Biloix, Miss., 1971 U.S. international skeet champion.
The shooting-team tryouts go on with only one brief let up through June 25. There are 16 events, eight of them Olympic events. The Olympic and non-Olympic matches together make up the 12th U.S. Internationals.
Olympic events are free pistol, rapid fire pistol, the English (prone) rifle match, small bore 3-position, free rifle, running boar, skeet and clay pigeon.
In 1968 at Mexico City, Evgeny Petrov of the Soviet Union won the skeet championship.
Yuma Daily Sun, June 9, 1972
Olympic Gun Team Complete
PHOENIX, (AP) - The four-member pistol squad on the U.S. Olympic shooting team has been filled with the addition of Marine Lt. Col. William McMillan of Turtle Creek, Pa., and Army Sgt. 1.C. James McNally of Columbus, Ga., the first and second place finishers in rapid-fire pistol.
McMillan scored 1,753 out of 1800 yesterday and McNally 1,752.
A dispute over second in the running-boar event was settled when rechecked targets revealed that Sgt. 1.C. Edmund O. Moeller of Moulton, Tex., finished with 1,625 and MSgt. Robert Dickens of Lackland Air Force Base, Tex., was one point back.
Moeller joins Sgt. 1.C. Charles C. Davis on the running board team. Davis had won Monday with 1,649.
Sgt. 1.C. Hershel Anderson of Tracy City, Tenn., and Marine Gunnery Sgt. Jimmie R. Dorsey of Spokane, Wash., had won earlier U.S. team berths in free pistol competition.
Completing the list of 10 U.S. team members chosen so far are Anthony Rosetti Jr. of Biloxi, Miss., and Jack Johnson of San Antonio, Tex., in skeet shooting, and 2nd Lt. James Poindexter of Bradbury, Calif., and Army Sgt. Donald Haldeman of Souderton, Pa., in trap shooting.
Tucson Daily Citizen, June 21, 1972
23 from Corps Shooting Teams In Phoenix Meet
PHOENIX — Eight members of the U.S. Marine Corps shooting team and 15 from the Marine Reserve shooting team were to compete in various events of the 12th U.S. International Shooting Championships here, June 9-25.
More than 1000 military and civilian shooters were expected to arrive for the championships, which will include selection of a 14-member U.S. Olympic shooting team.
Participation was by invitation of the National Rifle Association only.
Marine Corps shooting team members scheduled attend were rifle shooters CWO3 David I. Boyd, SSgt. J. F. Bosewill, Sgt. L. L. Graham and Sgt. J. Akemon III; pistol marksmen Lt. Col. William W. McMillan, CWO2 Francis H. Higginson and GySgt. Billy R. Taggart, and shotgun shooter CWO3 K. L. Wilson.
Team armorer GySgt. T. G. Parker was to accompany them.
MARINE RESERVE shooting team members slated to take part were smallbore rifle shooters WO D. W. Wood, SSgt. A. J. Giles, Sgt. John E. Comley, Sgt. M. H. Allen and LCpl. W. L. Hoyer, and pistol marksmen Col. Al Schindler, Maj. W. L. Dickens, Maj. M. R. Rose, WO R. A. Desirmone, SSgt. G. N. Dombroski, LCpl. James B. Comley and GySgts. D. O. Hileman, Jimmie R. Dorsey, C. T. Kissinger and J. C. Vargo.
Returning to the shooting game for this year's Olympics will be another shooter familiar to many Marines — former Army Capt. Margaret Murdock, wife of prominent Marine marksman CWO2 Gilmer Murdock.
Navy Times, June 21, 1972
Shooters Win Berths
PHOENIX, Ariz. (AP) - Jack Writer, 27, Clarendon, Ill., won the smallbore rifle competition Wednesday during the 12th U.S. International Shooting Championships, ending up with a total of 3479 out of a possible 3600.
Writer also clinched his second straight berth on the U.S. Olympic shooting squad with the victory.
The Army Reserve lieutenant turned in a sparkling 1162 on the third and final day of the three-position smallbore rifle competition.
Lanny R. Bassham, An Army captain out of Ft. Worth, won the second Olympic team berth with 3451, almost coasting after an 1164 out of 1200 score Tuesday.
The latest selections in the Olympics tryouts conducted by the National Rifle Association boosted the number of shooters chosen for Munich to 12. The two remaining team berths will be filled upon completion of the three-day free rifle match Sunday.
In the non-Olympic standard pistol match, James Comley, Rochester, N.Y., captured the championship with a shootoff triumph over Hershel Anderson, an Army shooter from Tracy City, Tenn.
Both Anderson and Comley finished the regular competition with 589s.
Yuma Daily Sun, June 22, 1972
Frank Higgins Victor Again
PHOENIX, Ariz. (AP) - Marine WO Frank Higgins, Placerville, Calif., won his second straight U.S. International center-fire pistol championship during competition here Thursday.
Higginson won the crown with a score of 590. However, he had just about wrapped the championship earlier after scoring a 294 in the slow fire or precision shooting phase of the event.
Elmer Hilden, Yuma, Ariz., finished second in the competition after breaking a tie with Navy Ens. 6 Joseph J. Witherell, Santee, Calif. Hilden and Witherell each compiled a score of 588 following the regular match.
The air pistol championship was claimed by Gunnery Sgt. Jimmie R. Dorsey, who had a 379 out of a possible 400. He edged Troy Oney, Bishop, Calif., and S. Sgt. John Sincinski, Ft. Benning, Ga.
A severe thunderstorm and resultant flooding forced the cancellation of the standard rifle competition.
Yuma Daily Sun, June 23, 1972
2 MC Shooters Make Olympics
PHOENIX — The final 14-man U.S. Olympic shooting team includes two Marines and nine other servicemen.
Retired Marine Col. Walter Walsh of Alexandria, Va., is the team captain.
More than 1000 military and civilian marksmen vied for spots on the team in tryouts held by the National Rifle Association during the 12 U.S. International Shooting Championships here.
The two Marines are Lt. Col. William W. McMillan, in rapid-fire pistol, and Reserve GySgt. Jimmie Dorsey, in free pistol.
McMillan, captain of the Marine Corps shooting team based in Quantico, topped Army SFC James H. McNalley, also named to the team, by a single point after three days of rapid-fire competition. His aggregate total was 1753.
Dorsey, a Marine Reserve shooting team member from Spokane, Wash., finished second to Army SFC Hershel Anderson in the free pistol final as both made the squad. Dorsey's total was 1647, six below Anderson's.
Just a point below Dorsey but not named to the team was Navy shooter retired Aviation Machinist's Mate First Don Hamilton.
THE FOUR shotgunners on the squad are civilian Tony Rosetti and retired Air Force TSgt. Jack Johnson in skeet and Air Force 1st Lt. James Poindexter and Army Sgt. Donald Haldeman in trap.
Rifle team members are 1st Lt. John H. Writer, Capt. Lanny R. Bassham and Maj. Lones W. Wigger, all of the Army, and civilian Victor L. Auer.
The final two U.S. Olympic shooters are Army SFCs Charles D. Davis and Edmund O. Moeller, both running boar rifleman.
The team shapes up as strong in rifle, fair in skeet and trop but facing an uphill fight in pistol, experts say.
The USSR will be the main challenger at Munich, having shown unexpected flexibility as well as predictable organizing flair in building competitive shooting.
The Scandinavians and North Central Europeans are always strong in precision events, as are the Mediterranean countries in rapid-fire pistol and on moving targets.
THE BEST Olympic shooting team the United States has fielded since World War II was the '64 squad, which won seven medals at Tokyo.
In 1968, the Americans won just one gold medal and two silver in Mexico City and two years ago the USSR out hot the United States in the World Championships here.
Navy Times, July 19, 1972
Today-Phoenix, Tomorrow-Munich
They came to compete for the honor of representing the United States in the XX Olympiad — but they also came to shoot in events that had nothing to do with the Olympics, for friendly competition, for camaraderie, and for the love of the game.
In all, 534 International-style shooters of rifles, shotguns, and pistols, totaling more than 1,000 entries, gathered at Phoenix, Ariz., for the 12th U.S. International Shooting Championships and Final Olympic Tryouts June 9-25.
Scores in the Internationals were generally somewhat low; only two records were broken, in air pistol and International clay pigeon. As in the past few years, rifle and pistol events were fired at Maricopa County's Black Canyon Shooting Range, and shotgun events at the Phoenix Trap and Skeet Club.
The Valley of the Sun welcomed the shooters with typical June Arizona weather — the mercury soared to a dry, desert 108° at least once — with a single excepetion: thunderstorms accompanied by a tornado left Phoenix streets full of water one morning and forced cancellation of the standard rifle match.
Mario Vasquez R., president of the Shooting Federation of Mexico, visited the Internationals and talked of a goal he hopes will be realized soon, maybe next year: a shooting meet among nations of the Americas — similar to the World Shooting Championships, but limited to the Western Hemisphere. At present there are international championships — Olympics, World Championships, and Pan American Games — three years out of every four; Vasquez' proposed competition would take place during the fourth year.
One competitor took a look at the rapid-fire pistol scores and sighed, "When McMillan's here, everybody else is shooting for second place."
That competitor, SFC Jim McNally, had just come in second to Marine Lt. Col. Bill McMillan in the second of the Olympic qualification pistol events. This will be the second Olympic shooting team on which McMillan and McNally have stood side by side.
McMillan did not lead in any of the three days of shooting. But his consistency paid off, and his total of 1753 was one point ahead of McNally.
McNally's first day score did him in - a tie for 22nd place with 577, caused mostly by his four-second scores of 43 and 45 the first time around the course. At no other time did he drop below a 47 for a four-second string.
McMillan, commanding officer of the Marine Corps Weapons Training Battalion and Marksmanship Training Unit at Quantico, Va., fired a brand-new Hammerli Model 230. The rapid-fire crown fits McMillan well; he's worn it before - beginning with the First U.S. International Shooting Championships back in 1961, and again in 1962, 1964, and 1968. He also holds the single course match record of 594, which he established in 1961.
McNally, who has been shooting competitively since 1958, used a Hammerli pistol modified by Army Marksmanship Training Unit armorers, and Eley cartridges. He, too, has worn the rapid-fire crown, in 1963.
Excerpt from the American Rifleman, Vol. 120, No. 8, August 1972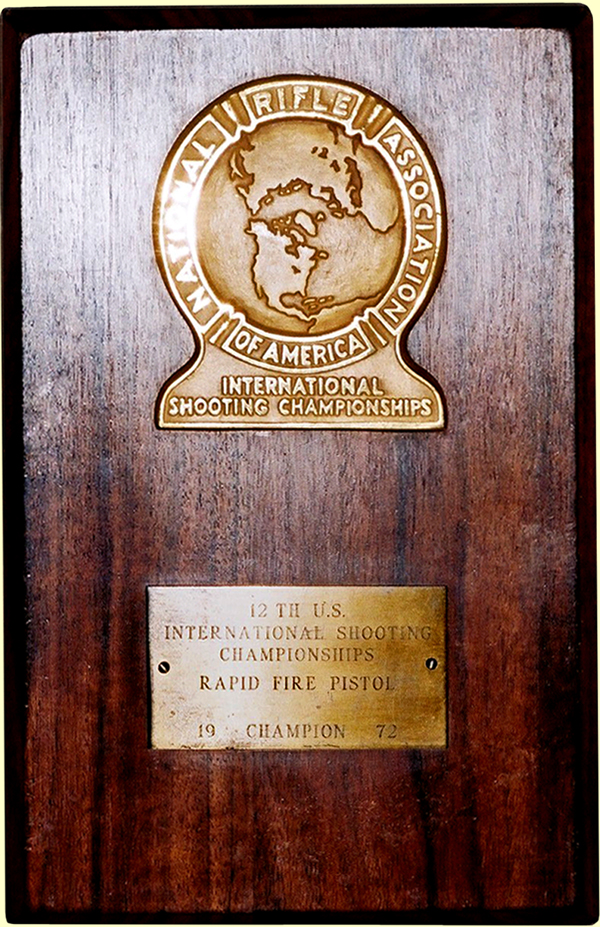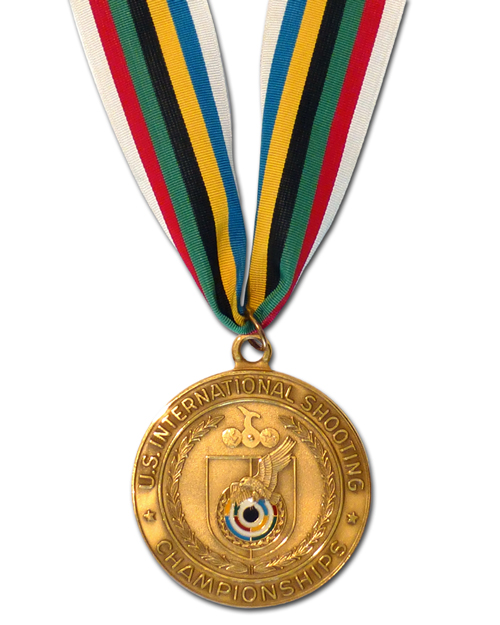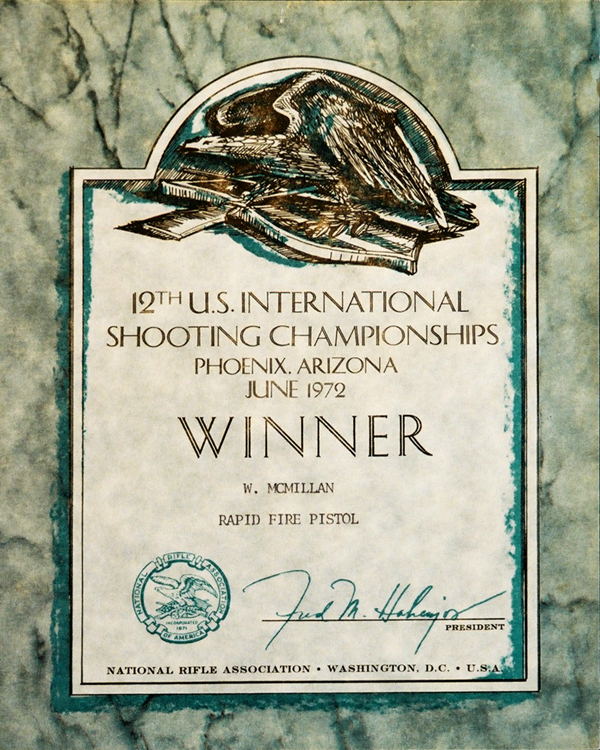 Photograph courtesy of NRA Publications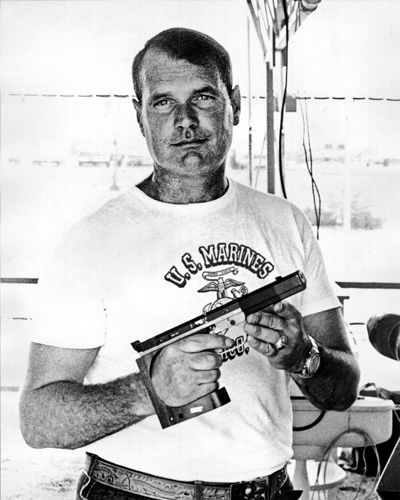 Photograph courtesy of NRA Publications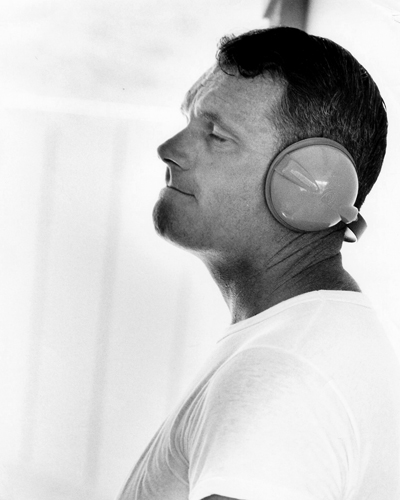 Dad on the Firling Line (unknown source)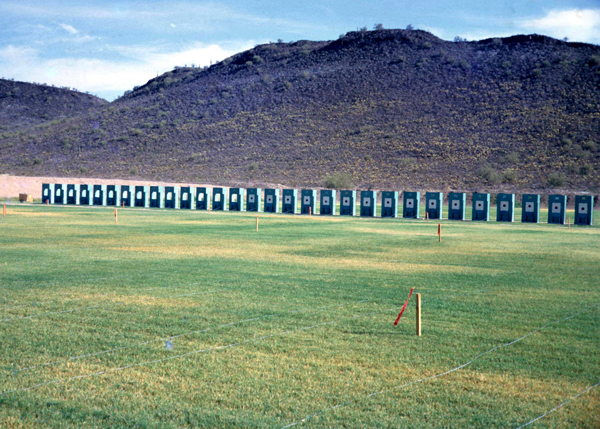 Black Canyon Shooting Range
Rapid-Fire Pistol
Rank
Name
Service Branch/Agency
1st Day
2nd Day
3rd Day
Total
1
Wm McMillan
U.S. Marine Corps
-
-
-
1753
2
James McNally
U.S. Army
-
-
-
1752
3
John Smith
U.S. Army
-
-
-
1748
High
Police
Allyn Johnson
-
-
-
-
1747
High
Civilian
Gabor Balla
-
-
-
-
1745
High
Reserve
James Comley
U.S. Marine Corps Reserve
-
-
-
1745
High
National Guard
William St. Clair
U.S. National Guard
-
-
-
1737
High
Junior
John McNally
-
-
-
-
1711
High
Lady
Faye Huerta
-
-
-
-
1609
(Source: American Rifleman, Vol. 120, No. 8, August 1972)