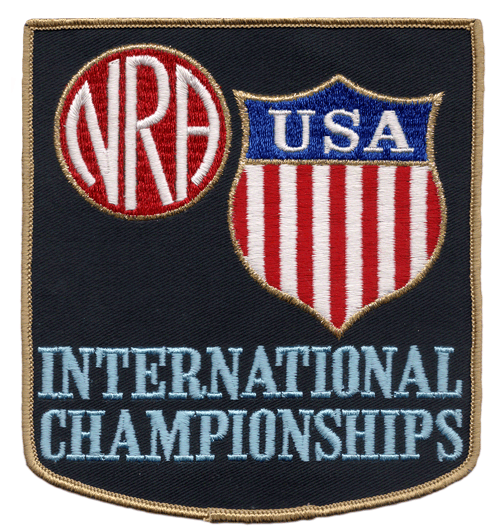 The chief interest this year in Phoenix was in those events which would send Americans north to Montreal. The first in which the handgunners participated was rapid-fire pistol. Though he had not competed at Black Canyon in three years, Bill McMillan, now a San Diego, Calif., county sheriff, picked up where he had left off. The former world champion led throughout the three days of competition to gain top honors at 1768.
The quest for the remaining Olympic slow was pressure packed, and Navy Petty Officer Tom Treinen of Remsen, Iowa, responded when it counted most. Firing his Walther OSP to a last half course tally of 298, he captured second with a three-course aggregate of 1761. After the match Treinen acknowledged contracting a case of nerves as the final half course began. "I stopped and told myself I was on my home range practicing, and I guess it worked," he confessed.
The rapid-fire championship was marked by another fine exhibition by a teenage competitor, John McNally of Gulfport, Miss., who wants to become a Marine aviator, posted a 594 on day three to tie McMillan's national championship single course record. The youngster had a real chance to become an Olympian until he ran into trouble on his final four second series and finished fourth overall at 1759.
Excerpt from the American Rifleman, Vol. 124, No. 9, September 1976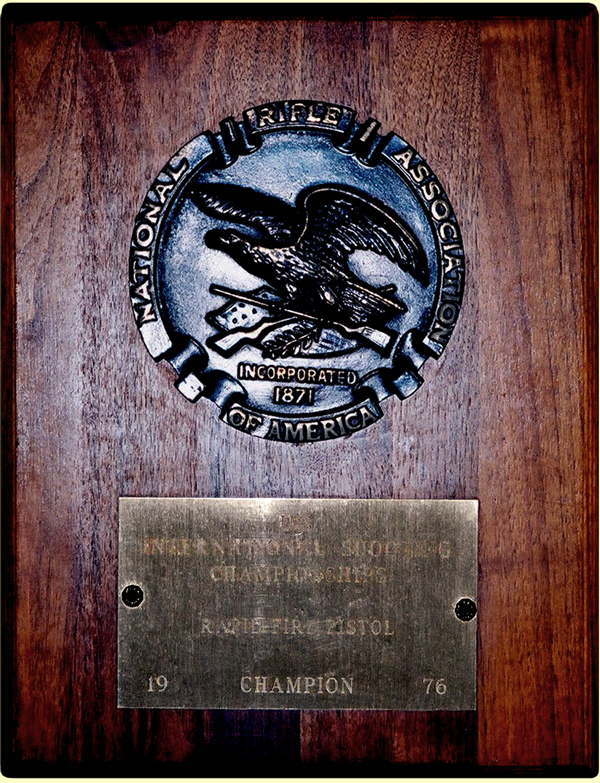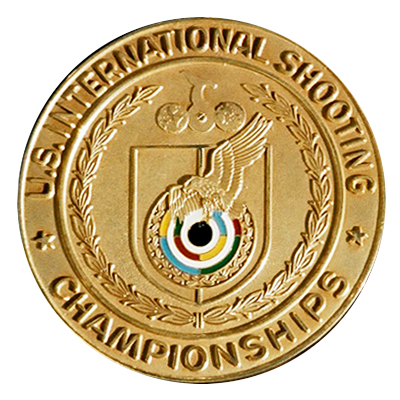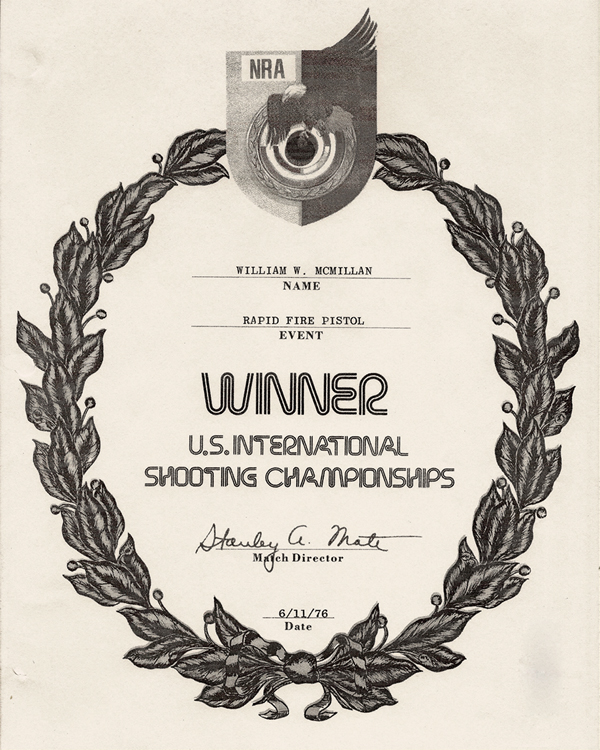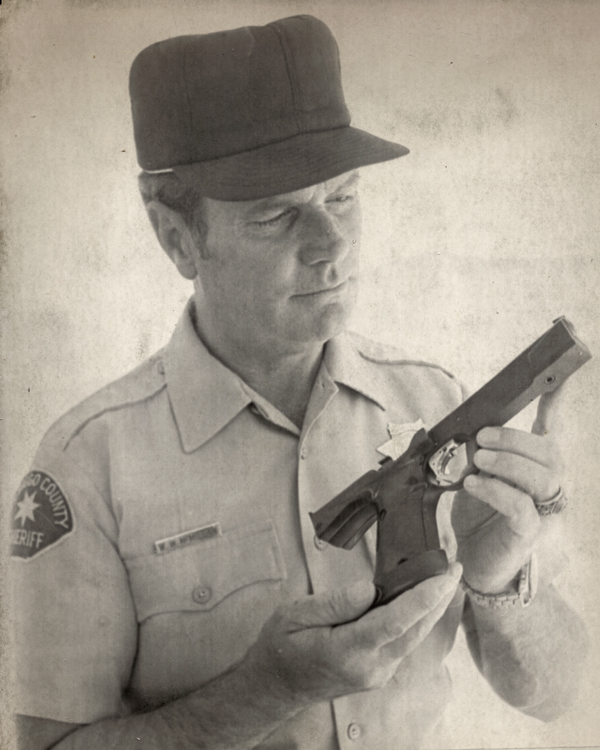 PHOENIX, Ariz. June 12 - WINS SPOT ON SHOOTING TEAM - Bill McMillan, San Diego, Calif., looks at his pistol after winning the rapid fire pistol match at the 16th U.S. International Shooting Championships. The victory gave him a berth on the U.S. Olympic Shooting Team. Tom Treinen, Lexington Park, Md., who finished second, also qualified for the team. (AP Wirephoto)
25m Rapid-Fire Pistol

| Rank | Name | Service Branch/Agency | 1st Day | 2nd Day | 3rd Day | Total |
| --- | --- | --- | --- | --- | --- | --- |
| 1 | William McMillan | San Diego Sheriff | 591 | 590 | 587 | 1768 |
| 2 | Thomas Treinen | U.S. Navy | - | - | 588 | 1761 |
| 3 | Melvin Makin | U.S. Army Reserve | - | - | - | - |
| 4 | John McNally | - | - | - | 594 | 1759 |
(Source: American Rifleman, Vol. 124, No. 9, September 1976)