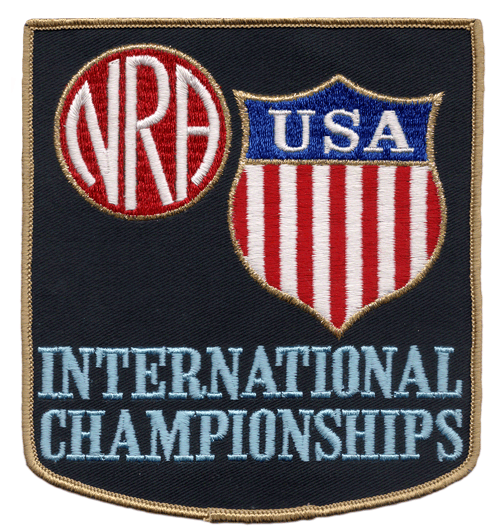 Korea of bust. . .
Like its predecessors of the past 17 years, the 18th U.S. International Shooting Championships were replete with superior performances, surprising outcomes and considerable measures of celebrating and suffering.
Doubling as the Final Tryouts for the World Shooting Championships this fall in Seoul, Korea, the rifle and pistol matches were conducted June 11-24 in Phoenix, Ariz. The 300m rifle events were fired June 2-6 at Ft. Benning, Ga.
Rapid-fire shooting concluded the pistol program at this year's International Championships, and the match drew 49 participants. Earlier doubling had made it possible for the top four finishers to shoot their way to Korea. All predictions on the eventual outcome were clouded in the early going when Terry Anderson, considered by many the odds-on favorite, suffered a non-allowable malfunction during a four second series in the first half course. Anderson scored three nines and two misses and was never able to recover, eventually finishing 17th.
First day results showed Mel Makin of Aumsville, Oreg., deadlocked with Manuel Sanchez of Mexico City at 589. Posted in the next two spots on the leader board were two names that have long been synonymous with rapid-fire pistol shooting in this country. Six-time Olympian Bill McMillan of Del Mar, Calif., was third at 588, and John McNally, the son of two-time Olympian James McNally, was fourth at 586.
Sanchez, ineligible for national honors or team selection, assumed the lead after the second day's shooting, as his 585 topped Makin by one. McNally also fired 585, to trail the front-runner by three points, while McMillan had one miss a 569.
Makin, who fired on his first U.S. team four years ago at the 41st World Championships, produced a 590 third round score, and the national championship was his at 1763. Sanchez wound up second at 1757, and McNally's third day 581 earned him third place at 1752. Responding to the increasing final day pressures, McMillan slammed out the finest 60-shot score of the championship, a 594 that gave him a 1751 aggregate for fourth place.
Fine shooting by the visitor from Mexico necessitated match officials going to fifth place to fill the U.S. World Championship squad. A 1746 score brought Darius Young a short sabbatical leave in the company of 47 other American sharpshooters this fall in Seoul, Korea.
Excerpt from the American Rifleman, Vol. 126, No. 8, August 1978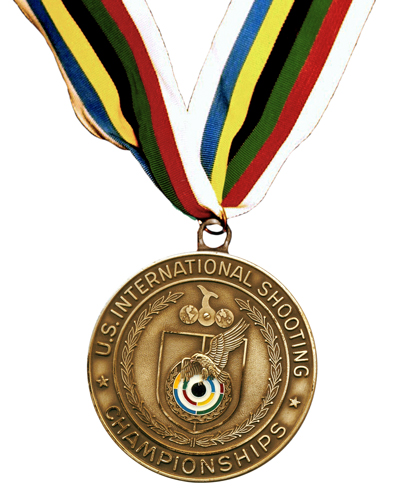 Rapid-Fire Pistol

| Rank | Name | Service Branch/Agency | 1st Day | 2nd Day | 3rd Day | Total |
| --- | --- | --- | --- | --- | --- | --- |
| 1 | Melvin Malkin | - | 589 | 584 | 590 | 1763 |
| - | Manuel Sanchez | - | 589 | 585 | 583 | 1757 |
| 2 | John McNally | - | 586 | 585 | 581 | 1752 |
| 3 | Wm McMillan | San Diego Sheriff | 588 | 569 | 594 | 1751 |
| 4 | Darius Young | - | - | - | - | 1746 |
(Source: American Rifleman, Vol. 126, No. 8, August 1978)