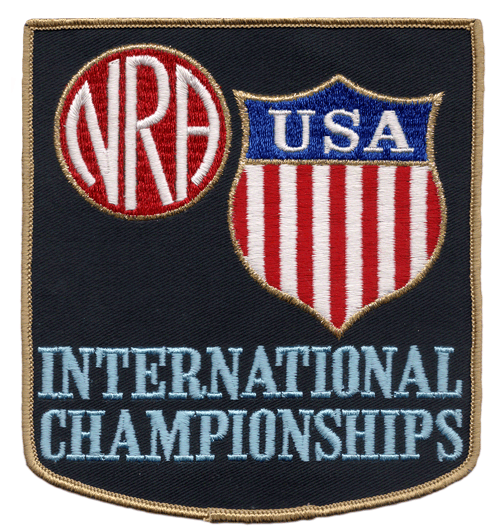 The 17th U.S. International Championships
Paradoxically, the very qualities and nuances that make competitive shooting an intriguing sport simultaneously serve to prevent its practitioners from achieving the acclaim afforded those athletes you can see each Monday night during prime time. The television networks find it much simpler to record successes gained between hash marks and foul lines than to document "the thrill of victory and the agony of defeat" realized by shooters, those athletes whose efforts are measured between concentric circles only millimeters apart.
Shooters, in this country at least, unfortunately fare only slightly better in news print. Compared to their counterparts in other sports, who, it often seems, spend as much time appearing in commercials and courtrooms as they do on the playing fields, shooters are old-fashioned. They compete for the personal challenge, for the love of their sport and for the recognition of their peers.
It's in pursuit of these goals that the nation's finest rifle and pistol shooters come to the Black Canyon Range just north of Phoenix, Ariz., each year to compete in the NRA-sponsored U.S. International Shooting Championships.
This year's 17th Internationals doubled as the final tryouts for berths on the U.S. team which this November will travel to Mexico City to compete in the II Confederation of the Americas Championships. The running target team members were selected earlier, based on competition held at Ft. Benning, Ga., and the shotgun shooters were chosen at Pacific, Mo.
More than 250 competitors spent June 12-24 at Black Canyon this year, as guests of the Maricopa County Parks and Recreation Dept. The county provided the facilities, and a dedicated band of NRA Member/volunteers provided the logistical support without which there could be no championships.
Competing in desert temperatures that frequently approached 110°, one might think that rapid-fire pistol would be the most attractive event - shoot fast and head for the nearest swimming pool. Whatever their reasoning, 54 competitors entered this year's championship, and first round action found Army Reserve Capt. and sometime banjo player Robert Merritt of Philomath, Oreg., taking match honors at 588. Trailing Merritt by a point and just ahead of a pack of fellow handgunners was Rev. William Hare of Renfrew, Ontario, who shot the best score of his career, 587.
The standings changed dramatically the second day as Terry Anderson, the managing director of a construction firm in New Orleans, completed the round having dropped only two points at 6 sec. and four at 4 sec. for a 594 and a two-day total of 1179. Alone in second after rounds of 586 and 591 was Mel Makin of Aumsville, Oreg.; his 1171 total gave him a six-point edge over perennial rapid-fire champ Bill McMillan of San Diego.
Anderson finished with 589 and a three-day tally of 1768. Makin, on the previous relay, had concluded with 1761, so McMillan, shooting on the relay after the leader, became the only man who could prevent Anderson from taking his second Black Canyon rapid-fire crown. McMillan posted the final day's top score, but his 591 left him six points shy of overtaking the leader; the defending champ had to settle for second place.
Excerpt from the American Rifleman, Vol. 125, No. 9, September 1977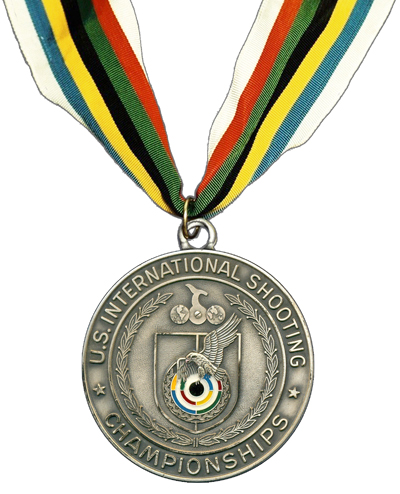 Black Canyon Shooting Range, North Phoenix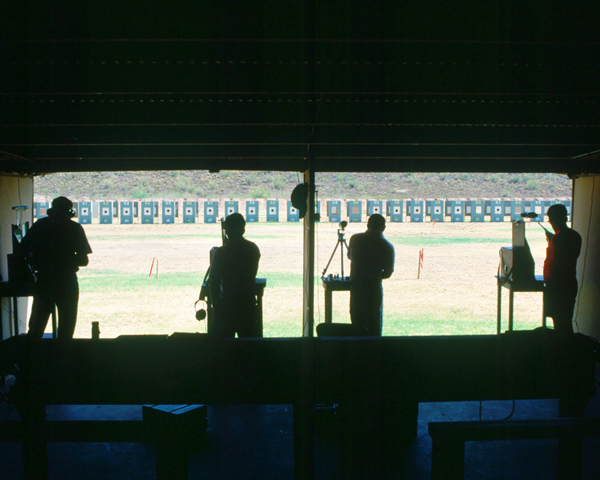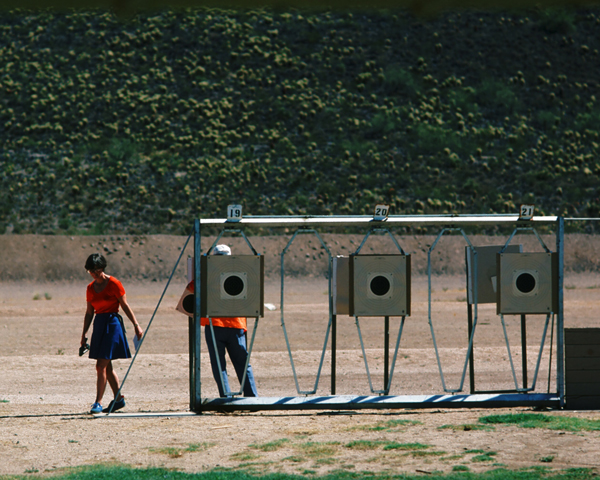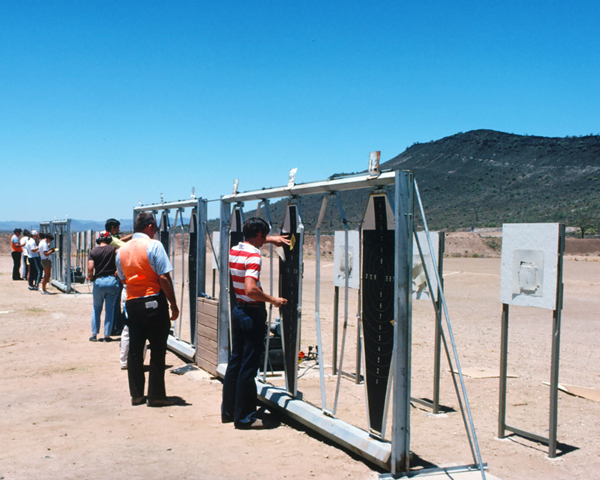 25m Rapid-Fire Pistol

| Rank | Name | Service Branch/Agency | 1st Day | 2nd Day | 3rd Day | Total |
| --- | --- | --- | --- | --- | --- | --- |
| 1 | Terry. Anderson | - | 585 | 594 | 589 | 1768 |
| 2 | Wm McMillan | San Diego Sheriff | - | - | 591 | 1762 |
| 3 | Melvin Makin | - | 586 | 591 | 584 | 1761 |
(Source: American Rifleman, Vol. 125, No. 9, September 1977)