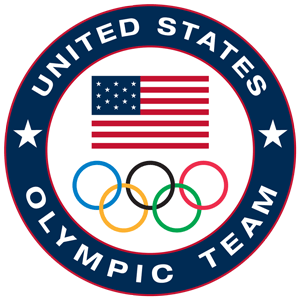 Olympic Games Participant Pins
Olympic Games Participant Pins issued by the I.O.C. (International Olympic Committee) in the late 1980's, the I.O.C. under the presidency of H. E. Juan Antonio Samarnch decided to honor all living Olympians by presenting them with a lapel pin to be worn on special occasions which commemorated their participation at Olympic Games.
Those Athletes, who participated at more than one Olympics, were presented with a pin for each of those particular Olympic Games.
The pins that were issued in the late 1980's were for all the Summer Olympic Games from Stockholm 1912 through to Seoul 1988 (inclusive) and the Olympic Winter Games from Chamonix 1924 through Calgary 1988 (inclusive).
Each pin is made of Gold-Plated alloy and measuring 1 x 1.75cm (approx. 0.5 x 0.75 inches) and depicts an Olympic Torch with the relevant Olympic year and the five Olympic Rings.
Since that first presentation of "Olympic Participant Pins" made on behalf of the I.O.C. via the relevant N.O.C.'s (National Olympic Committees) often at special ceremonies the distribution of these important Olympic items has occurred immediately after the Olympic Games in question.
All of the pins were manufactured under license by Bertoni, Milan, Italy. The pins are attached to a card with an individual serial number that is contained within the original case of issue. They were specially designed white plastic wallets measuring 6.75cm x 6.75cm (2.5 x 2.5 inches) with the five Olympic Rings stamped in Gold on the front.
Extracts from IOC Meeting Minutes
The IOC initiative to introduce Olympic participants' pins was made in 1987
At the end of 1987, the participant pins were in the process of being manufactured. The expeted delivery date of these to the IOC was February/March 1988. They would then be distributed to the NOCs based on the requested input from them of the names of all surviving Olympians.
The design of the pins would include the years of the Games of the Olympiad/Olympic Winter Games when the athlete had participated. Each pin would have an individual serical number. The IOC would keep a record of the attribution based on the serial number of the pin and the name of the recipient of that pin.
The NOCs would be requested to organize a ceremony for the distribution of the pins