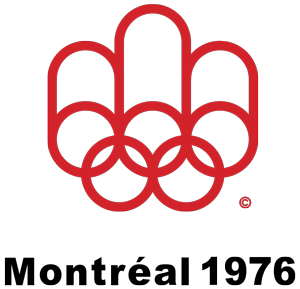 3 U.S. Shooters Win In Montreal
Bassham, Haldeman and Murdock bring home two golds and a silver
By William F. Parkerson, III, Associate Editor
Nowhere throughout the XXI Olympiad was true sportsmanship epitomized more dramatically or displayed more visually than at the shooting ranges. The protagonist was Lanny Bassham of Bedford, Tex.; the gold medal winner in three-position small bore rifle. The 29-year-old Army medical corps officer voluntarily shared his medal with his teammate Margaret Murdock.
Because of a combination of circumstances, the three-position event and its aftermath provided the most dramatic, frustrating, heartbreaking and finally heart swelling moments of a week of shooting at the L'Acadie ranges outside Montreal.
Based on practice rounds fired the week preceding the match, Bassham and young Russian rifleman Alexandr Mitrofanov came to considered by many as the shooters to watch. During the week Bassham posted a round of 1180, 13 points above the world record, and his Russian rival shot 1177.
The morning of the match, shooters faced a brisk left-to-right wind that held throughout the day. Leading the field of 57 riflemen at the end of the 40-shot prone stage was Austria's Wolfram Waibel at 399. Murdock trailed by a point and Bassham and Werner Seibold of West Germany both scored 397.
Seibold, a 28-year-old chef from Bad Wiessee, edged Murdock 377 to 376 in the offhand position to gain a tie for the lead entering the final kneeling stage. Bassham was four points back of the leaders, and pre-match co-favorite Mitrofanov fell 11 points off the pace. A disastrous standing mark of 335 plunged Waibel down to an eventual 40th place finish.
When the kneeling stage was completed, no one was sure where the frontrunners had finished, and a large crowd began to swell around the public scoreboard outside the range. The tension increased as score after score was posted, but none next to the names of any of the leaders. Finally Murdock's mark appeared . . . an 1162.
After what seemed more like hours than minutes, Bassham's score went up . . .1161. Margaret Murdock was mobbed immediately by well-wishers, including her parents, sister and her five-year-old son Brett, who wasn't sure what to make of the cheering and the tears. Seibold's score had yet to appear, and in fact it was the last mark to be posted. When the 1160 finally went up, a second round of congratulations appeared in order for the Kansas nursing student who had become the first woman to earn a shooting medal in Olympic history.
Lost in the euphoria of what was obviously a very popular victory was the fact that the scores on the public scoreboard were only provisional. Nearly nine hours after the first shot had been fired downrange, the celebrating proved premature. In final scoring Bassham had gained a point, and he, like Murdock, finished at 1162. Under the rules of the International Shooting Union, the governing federation of Olympic shooting, the tie was broken on the basis of highest last kneeling string. Murdock, who began her final string with an eight, had posted a 96, while Bassham had shot a 98. That earned him the gold medal.
The change in the score and placings was explained by A. R. Todd, director of the shooting competitions: "All targets of the competition were properly and accurately scored by the scoring teams. However, during transcription of results from targets to control sheets on 10 in Larry Bassham's score was inadvertently recorded as a nine on the control sheet."
The error was discovered and corrected by the International Jury, which under ISU regulations automatically reviews the targets and control sheets of the top 10 competitors.
Informed of his Olympic victory, Bassham requested through U.S. shooting team captain Joe Berry that duplicate gold medals be awarded rather than a gold and a silver.
"We should have duplicate medals for shooting the same score," declared Bassham, who won the silver medal in three-position small bore rifle at the Munich Olympics. "There is a tremendous difference in the notice given a gold medal winner over a silver medalist." Of his own second place finish at the last Olympics Bassahm said, "I went through four years of feeling I lost, and I didn't want Margaret to go through the same thing."
but at the award ceremony the following day, only one gold medal was bestowed. So when the U.S. national anthem began to play, Bassham reached down and helped his teammate to the top stand of the award podium. There, arm in arm, they shared glory and watched the raising of the Stars and Stripes.
At a press conference following the ceremony, the American shooters explained their demonstration on the award stand. "Our purpose was to show what we and other shooters felt about the way ties are broken in our sport," said Murdock.
"A shoot-off would be the best method of breaking ties," added Bassham, "and short of that duplicate medals should be awarded as in other sports."
Bassham had foreseen the potential for such a situation arising a month earlier at the U.S. team tryouts in Phoenix, Ariz. After winning the national championship there, he discussed the upcoming games in Montreal. "Tie breaking in the Olympics has nothing to do with the ability to shoot," he said then, "and the whole situation is compounded by the fact that people only remember who won the gold."
The shooting competitions were dominated by East Germany, the U.S., Russia and West Germany. In medal count, the East Germans led with two gold and two silver, while the Americans finished second with a pair of golds and a silver. Largely because the 300-meter free rifle event was dropped from the Montreal Games, the U.S. award total was one short of that four years ago in Munich.
The only other medal captured by a U.S. shooter at the XXI Olympiad was claimed by trapshooter Don Haldeman. It was a gold. For the quiet, unflappable Haldeman, a tool and die maker from Sauderton, Pa., currently on active Army Reserve duty at Ft. Benning, it was his second trip to the Olympics and his first medal.
The competition on the shotgun fields of L'Acadie was a 200-bired event fired over three days. 75 targets on each of the first two days and a 50-bird final day. Shooting a Krieghoff over/under with release trigger and 32" barrels choked modified and full and Remington and Peters 3¼-dr. No. 7½ nickel-plated shot in both barrels, Haldeman fired opening rounds of 25, 23, 24 to lead the first day's action with a 72 total. One bird back were his teammate Charvin Dixon of Harlan, Iowa, Ubaldesc Baldi of Italy and local favorite John Primrose, the reigning world champion from Edmonton, Alberta.
Strong winds plagued the shotgunners over the three days of competition, and during his final round of day two, Haldeman lost three birds and his lead. At the end of 150 targets, Baldi led Haldeman 144 to 143, while at 142, Portugal's Armando Silva Marques had passed both Dixon and Primrose.
The deciding day Haldeman, shooting on an earlier squad than Baldi and Silva Marques, dropped his sixth and 10th birds on his opening round. Baldi, however, then lost three, allowing the Portuguese shooter to grab the lead with a perfect round. In his final round Haldeman missed a high right bird to finish at 190 and wait while the front runners fired their final rounds. Silva Marques was working on a possible 192 and Baldi a 191.
The gold looked to be going to a Portuguese home as the diminutive Marques powdered his first six targets. Then he heard the judge's horn for the first time during the day as his seventh shot missed . . . then his ninth and finally his 20th. He ended at 189. Next it was the Italian's turn to shoot; a clean round would bring him the Olympic title. With the stands behind him full of spectators and the gold medal within his grasp, the pressure became too great for Baldi and he dropped his first target. Two shots later another bird escaped both barrels of Baldi's gun and in doing so gave Don Haldeman a gold medal. To his credit, Baldi regained his composure and went straight for the remainder of the round to work his way into a shoot-off for second place with Silva Marques. He fared little better there, however, as his rival posted a perfect 25 to take the silver medal.
While shaking hands and signing autographs, Haldeman admitted it's easier to stand and watch than have to finish on the last squads. "I just tried to shoot the best I could and put eight good rounds together," the new champion said. "The targets here are harder than normal, and the wind made targets hop around for the second shot. It was just a very hard course; I shot only two 25's all week long, including practice."
Charvin Dixon, the man who bested Haldeman in the U.S. tryouts in May, contended for the medals until he fell victim to a final day's opening round of 19. Dixon finished tied for 11th overall at 181.
The skeet competition at L'Acadie was also a 200-bird match contested over three days. U.S. hopefuls were three-time national champion John Satterwhite, a quality control manager from Kirkland, Wash., and young Brad Simmons, a pre-law student at Yale, who this year shared the national championship with Satterwhite. Shooting Winchester International 3½-dr. loads in a Ljutic Bi-Gun with a high ventilated rib, Satterwhite lost three clays the first day, four the second and one the last to wind up in a tie for 14th at 192. Simmons, shooting in his first, but most certainly not his last, world-level competition, posted a three-day tally of 186 to tie for 44th position.
For Netherlander Eric Swinkels, the outcome of the skeet championship was a mixture of joy and sorrow. His 198 score tied the Olympic record and brought him an eventual silver medal, the first Holland has ever gained in Olympic shooting, but at the same time Swinkels had three separate opportunities to take the gold and failed.
On his eighth and final round, Swinkels was only two targets away from finishing as the gold medalist when he missed and ended deadlocked with Josef Panacek of Czechoslovakia. Just as abruptly a second shoot-off became necessary when Klaus Reschke, and East German architectural student, dropped two birds on his last round to finish at 196 in a tie for the bronze with Wieslaw Gawlikowski of Poland.
Storm clouds that brought intermittent showers passed over the skeet field and winds blowing in left to right increased, causing low-house birds to rise in flight. The race for the bronze was decided when Reschke missed a low bird on station seven and his Polish challenger finished the round without a miss.
In the gold medal shoot-off, Swinkels got the initial break when Panacek lost a low bird from station two. But a bird hurtling with the wind out of the high house eluded him on station five and Swinkels lost his advantage. Both men ended the round with a single miss, and a second shoot-off round was ordered. Firing at doubles on station two, Swinkels missed the high target. Panacek then proceeded to post a 25 and claim a hard-won gold medal.
The first gold medal won at L'Acadie, and the first of the entire Games, was taken by Uwe Potteck of East Germany in the 50-meter free pistol event. Potteck's victory came with a world record breaking performance of 573 and also came as a surprise. The 21-year-old army lieutenant began shooting free pistol only two years ago, and his previous personal best had been a mark of 568. Firing RWS R50 ammunition in a Russian-made Toz 35, Potteck shot with an aggressive style, snap shooting his way to the 10's he needed on his final two shots to better the world standard.
Placing second in free pistol was Potteck's East German teammate and three-time Olympian Harold Vollmar who scored 567. No one appeared more pleased with Potteck's success, and Vollmar quickly congratulated his young comrade whose eyes had begun filling with tears. The bronze medal in free pistol was taken by Austria's Rudolf Dollinger at 562.
Shooting a 556 in what might very well be his last world competition, the U.S.'s premier pistol shooter Army SFC Hershel Anderson of Tracy City, Tenn., finished 10th. Richard Crawford, a mechanic from Beacon, N.Y., like Anderson fired Eley Tenex in a Green Electroarm pistol and scored 534 for 37th place.
The second pistol event on the Olympic program saw another young East German claim the gold, and again the runner-up was also East German. Half courses of rapid-fire pistol were shot on each of two days, and after the first match, Jurgen Wiefel, a two-time East German national champion, shared the lead with Italy's Roberto Ferraris. Each had dropped one point at four seconds to finish at 299. Among a large group of shooters at 297 was Norbert Klaar, a 22-year-old auto mechanic from East Germany.
It was Klaar who posted a closing perfect round of 300 and received the gold medal for a new Olympic record score of 597. Teammate Wiefel lost a point in his first six-second series and two points on his final four-second series for a second day 297 that left him one point behind Klaar.
First day co-leader Ferraris, who is studying for a medical degree, was on a world record-equaling 598 pace when the targets faced him for his first four-second series the final day, but the Italian could only manage a 47. He then had to fire a 50 on his last series to maneuver into a triple shoot-off for third place honors, closing with 595. Joining Ferraris in the shoot-off were Afanasy Kuzmin of the USSR and Ion Corneliu of Rumania.
Firing five shots each at eight, six and four seconds, Ferraris and Kuzim both scored 147, while Corneliu slid to a 141 that dropped him from contention. The consequent shoot-off between the Italian and Russian consisted of three series at four seconds. Immediately it looked as though the pressure finally had begun to affect Ferraris. He posted straight nines in the first series. Reacting perhaps to his opponent's low score, Kuzmin shot too slowly, scoring, 10, 10, 10, 9 and then a zero as the bank of targets turned as he fired his fifth round. Ferraris claimed the medal minutes later by a 139 to 137 count.
The order of finish in rapid-fire pistol almost assuredly would have been different had not disaster struck pre-match favorite Jozef Zapedzki the first day. The popular Polish competitor, who owns gold medals from both Munich and Mexico City Olympics, had not dropped a point when his pistol developed feeding problems during his second six-second series. Zapedzki's total score for that run was a 10, a loss of 40 points.
Zapedzki was not the only former Olympic champion entered in the rapid-fire match. Bill McMillan, America's gold medalist at the 1960 Rome Games, was competing in his sixth Olympiad, a total unsurpassed by any other American athlete in Montreal. In fact McMillan competed in his first Olympic rapid-fire match three years before Norbert Klaar was born. Daily scores of 291 and 295 and a 586 total placed McMillan 20th in Montreal, while teammate Tom Treinen, a Navy shooter who began shooting rapid-fire less than two years ago, placed 36th at 576.
U.S. hopes of winning medals in the 60-shot English match ran high as the prone shoot started. Entered were Vic Auer, the silver medalist at the last Olympics, and David Ross, the current Pan American Games champion and winner of the U.S. team tryouts. But hopes are just that in the 60-shot prone match; the outcome is rarely decided until the last target is scored. The English match is probably the only event in the Olympics in which anyone of possibly two dozen entrants can become champion.
Strong left to right winds prevailed throughout the match, and those whose strategy it was to shoot fast fared better than their counterparts who waited for conditions to change. Among the former was Karlheinz Smieszek, and insurance agent from West Germany. Smieszek dropped a point during his initial string then ran five 100's for a world and Olympic record equaling 599 that gave him first place. Finishing two points off the pace, Smieszek's teammate Ulrich Lind, a typesetter by profession, earned the silver medal. Earlier this year Lind and Smieszek had fired identical scores in the West German Olympic tryouts, and for both veteran shooters, their medal-winning performances at L'Acadie were career high water marks.
A check of the provisional scores posted on the public scoreboard soon after the two-hour match had come to a close, showed Anton Mueller of Switzerland headed for the bronze medal at 595. But after Jury scoring, Russian rifleman Gennady Luschchikov, easily the free spirit of the Soviet team, had his score raised to 595 and took the bronze because of his perfect last 10-shot string.
To the surprise of many, the American duo of Ross and Auer finished well down in the pack, tying for 20th and 31st positions respectively with marks of 590 and 588. In the event where one errant shot spells defeat, both U.S. shooters were doomed by their second strings, Ross scoring a 95 and Auer a 96.
Running game target, or running boar, was the seventh shooting event held at L'Acadie. It proved the only match in which competitors form the Soviet Union asserted themselves, carrying off the top two medals. Posting a count of 287 over the normal runs, Alexandr Gazov blew the rest of the field off the range with his tally of 292 for the fast runs. Gazov's amazing score at 2½ seconds lifted him to a world record total of 579 and a three-point margin of victory over his teammate Alexandr Kedyarov. Well back of the Soviets. Jerzy Greszkiewicz of Poland and Thomas Pfeffer of East Germany dead-locked for the remaining medal with identical totals of 571, and a tie-breaking decision went in favor of the Pole who had the higher last fast run.
U.S. Army shooters Lt. Louis Theimer and SFC Martin Edmondson acquitted themselves well in the two-day event which was being held at the Olympics for only the second time. Theimer finished eighth and 564 and Edmondson 14th a 558. Both men are relatively new to the running target game when compared to the competitors they faced at L'Acadie. Theimer, who is only 26, was a three-position shooter in college, while Edmondson is best known as a service rifle shooter who won the 1972 national high power championship at Camp Perry using an M14. After they gain further experience in world competition, both U.S. pig shooters should be capable of becoming medal threats.
During their shooting at L'Acadie, Theimer achieved a particular level of celebrity status when Pierre Trudeau visited the running target facility. After demonstrating a few pointers, Theimer turned over his Anschutz rifle to the prime minister who then dry fired at the darting pigs.
The 1980 Olympics are scheduled to be held in Moscow, and it doesn't take much imagination to determine who the shooters to beat will be. If the U.S. is to win its share of medals there and in other world competitions in future years against federally subsidized rivals, greater emphasis must be placed on those disciplines that are fired at International events, especially in pistol and shotgunning. We do have the talent necessary to win abroad. The performances of youngsters in the 16th U.S. International Championships and Olympic Tryouts held earlier this year in Phoenix, Ariz., and St. Louis, Mo., proved that beyond any doubt.
American Rifleman, Vol. 124, No. 9, September 1976
"
U.S. Shooting Team
Rifle Members
Victor Auer, Lanny Bassham, Margaret Murdock, Davis Ross
Pistol Members
Hershel Anderson, Richard Crawford, William McMillan and Thomas Treinen
Trap Members
Charvin Dixon and Donald Haldeman
Skeet Members
John Satterwhite and Bradley Simmons
Running Target
Martin Edmondson and Louis Theimer
Team Management & Support
Joseph Berry (Manager), John Foster (Assistant Manager) and William Wiseman (Armorer)
U.S. shooters gunning for 'gold'
By LEE WOOLF
Anyone driving by the Quantico Marine Corps Base rifle range during the past week may have gotten the impression that they had stumbled upon a premature Independence Day Celebration.
Actually, much of the fireworks at the range this week is the result of a visit by members of the U.S. Olympic shooting team, who are in their final tune-up for the 1976 Games in Montreal later this month.
The 14-member squad, of which 12 are in Quantico, will travel to Plattsburgh, N.Y., on July 7, where they will be processed for two days and given uniforms in preparation for their final destination - the Olympic Village in Montreal.
Twenty-one medals will be at stake in seven shooting events at the year's Games. At the 1972 Games in Munich, U.S. shooters won four medals, including two golds.
This year's squad has four Olympians, including one former gold-medal winner, William McMillan of Del Mar, Calif., and two silver medalists from the '72 Games, Victor Auer of North Hollywood, Calif. and Capt. Lanny Bassham of Bedford, Texas, and the U.S. Army.
"This year's squad is a veteran one," says team manager Joseph Berry, "most international shooting teams are. In the 1974 Pan-American Games (where U.S. competitors captured gold medals in 14 of the 18 shooting events) there were 32 members on the team, and only five were under 30 years old. The average age was between 34 and 36."
The members of the Olympic squad range in age from 21-year-old Bradley Simmons of Tyler, Tex., to McMillan, a six-time Olympic veteran in his "upper 40's," according Berry.
This year's squad also has the distinction of having the first woman competitor to ever qualify for an Olympic shooting event. Margaret Murdock of Topeka, Kan., finished second to Bassman at the Olympic trials in Phoenix, Ariz., last month in three-position small bore rifle event.
The U.S. has traditionally dominated the three-position small bore and is given a good chance for another gold medal this year. In qualifying for two Olympic berths, Bassham and Murdock defeated John Writer, the current world record holder and '72 gold medal winner, and Lones Wigger, who has won two Olympic golds and more medals from international competition than any other U.S. shooter.
Other strong U.S. events are English match shooting, with Auer and David Ross of Houston, Tex., and international clay pigeon of trap shooting, with veterans Don Haldeman of Souderton, Pa., and Charvin Dixon of Harlan, Iowa, and the U.S. Army.
Other top medal contenders include free pistol shooter Hershel Anderson of Columbus, Ga., and the U.S. Army, who won five gold medals and two silver in the Pan-Am Games, and John Satterwhite of Kirkland, Wash., a three-time U.S. international skeet shooting champion.
The remaining team members are free pistol shooter Richard Crawford of Beacon, N.Y., rapid fire pistol shooter Thomas Treinen of Remsen, Iowa, and the U.S. Navy, and running board shooter Louis Theimer of Columbus, Ga., and Martin Edmondson of Ft. Mitchell, Ala., both of the U.S. Army.
Marine Sgt. William Wiseman of Stafford County is serving as gunsmith for the team.
Unknown newspaper, July 3, 1976
Tapping the Keg
By J. Suter Kegg
THE FULFILLMENT OF LIFETIME dreams is around the corner for thousands of athletes throughout the world who have qualified for the Olympic Games in Montreal, starting next week. For a few, like Allegany County native William W. McMillan, it will be old stuff.
This is the sixth time Bill McMillan has qualified for the Olympics, an achievement he attained for being a straight shooter. If, at 47, he isn't the oldest competitor in the Canadian political pressure-cooker, he's close to it. Most athletes compete only once or twice in the Olympics during their lifetime. McMillan makes it a habit of being Uncle Sam's best.
McMillan, veteran of the Korean War, has long been one of the world's greatest pistol shooters. More than 1,000 trophies won by him, including an Olympic gold medal, attest to that. He's the first American shooter ever to win the coveted "gold garter," turning the trick in his second try 16 years ago in Rome.
A former captain in the Marine Corps, McMillan, who was born in Borden Shaft [Correction: Frostburg] January 29, 1929, never handled a pistol until put on guard duty as a Marine at the Brooklyn Navy Yard. He competed in his first Olympics 24 years ago at Helsinki, Finland.
Later in 1952 he was transferred to Korea where he saw action as an anti-tank assault infantry unit leader. A staff sergeant at the time, he was selected for a commission, being promoted to second lieutenant upon his return to the States in 1953.
Capt. McMillan was stationed at Quantico, Va. when he shot his way to glory in the 1960 Games in rapid-fire competition, beating Alexander Zabelin of Russia, the world record-holder, and Pentti Linnosvu of Finland in a shoot-off. All three had tied with 587 out of a possible 600 to necessitate the shoot-off.
The Allegany County native won the Maryland pistol championship numerous times when he competed at the old Sparrows Point range. But those honors were "small time" compared to some of his other accomplishments.
He won the world pistol championship in 1958 at Moscow, became the first shooter to win the coveted Lauchheimer Trophy three times (1959, 1961 and 1962) [Correction: Won Six times (1954, 1955, 1959, 1961, 1962 & 1971)], was the 1957 national champ, received his Distinguished International Shooter Badge as a member of the U.S. team which placed second in the International Shooting Union competition at Cairo, Egypt in 1962, was the 1964 U.S. rapid-fire champ and copped the General Custer Trophy in 1956.
DESPITE HIS BRILLIANT record, Bill McMillan will fire on Montreal's Olympic range as an underdog. The favorite, not to be construed as a "Polish joke," is Josef Zapedzki of Poland.
Neither is America's former gold-medal winner expected to defeat Frantisek Baria and Valadislav Falta, both of Czechoslovakia.
Tom Treinen, who hails from Iowa and is stationed at the Patuxent River Naval Air Station, is the other American pistoleer in the Montreal Games. The rapid-fire pistol event is scheduled for Thursday of next week.
Few world records are likely to be set at Montreal because of the windy nature of the course. Wind plays as much havoc with bullets, especially in the smaller-gun events, as it does the balls in a tennis match.
McMillan was hardly big enough to think about any kind of gun except a cap pistol used in playing cowboys and Indians when he was living in Allegany County. He attended elementary school at Shaft but when he was eight years old the family moved to Turtle Creek, Pa. His father, Willard, who died several years ago, was a supervisor at one of the Westinghouse plants.
A hunting enthusiast, Mr. McMillan took son Bill on "one or two trips to the woods," according to the Olympic shooter's mother, "but as a youngster, I don't think he was too much interested in guns. I know he never fired a pistol before he joined the Marines."
At Turtle Creek High School, from where he was graduated, Bill McMillan was a classmate of Leon Hart, the Heisman Trophy winner from Norte Dame who went on to play several championship teams of the Detroit Lions in the National Football League.
Bill's sister, Mrs. Clara Mae Szumetz, moved from Turtle Creek a few years ago and now resides in Hagerstown. Bill lives in Del Mar, Calif.
Cumberland Evening-Times, July 14,1976
McMillan Oldest American
MONTREAL (UPI) - The Bill of Rights makes a pretty large point of saying Americans have the right to bear arms in peacetime.
And Marine Lt. Col. William McMillan (ret.) feels it a pretty good idea to see it that the meaning of those words is protected.
McMillan is the weapons training coordinator for the San Diego County sheriff's department. And at age 47 he is the oldest of the United States competitors in the Olympic Games that opened Saturday. He is also competing in his sixth Olympics, equaling the most of any American in history.
Although he was penciled in as an assistant coach on the U.S. shooting team for this year's Olympics, McMillan, a gold medal winner in rapid fire pistol at the 1960 Games, decided six months ago to go ahead and try for the team again.
And he made it, thereby becoming only the third American to make six Olympic squads. Only fencer Janice Romery and equestrian specialist Frank Chapot have been in as many.
Being so closely associated with law enforcement, McMillan is concerned with the periodic cries of tougher gun control laws.
"There are already enough gun control laws now," he said. "They just are not enforced. There are 1,000 gun control laws in New York. But the trouble is bringing the people to trial and making sure punishment is meted out to the offenders.
"You shouldn't even talk about sport shooting and gun control in the same breath. It's like saying you should ban A.J. Foyt from driving race cars just because someone might try to imitate him on the roads and drive fast and kill somebody.
"Game shooting is as old as this country. And we have a right to keep firearms. There aren't enough police in this country to adequately protect everyone. I think an armed public is a deterrent to crime.
"Most of all, it is a basic freedom. People these days say 'well, that's not what the writers of the constitution meant.' But that is exactly what they meant."
Although sport shooting is quite popular in the United States, its competitions receive little publicity. But McMillan says the sport has progressed just like any other one.
"Shooting has improved just as dramatically as many other sports," McMillan, who first competed in the Helsinki Olympics of 1952. "Techniques have improved and so has the equipment.
"It's a matter of more and more people competing and when the iron curtain countries became so adept that the rest of us figured we had to start doing better."
Col. McMillan featured in The Evening Times' "Tapping the Keg" sports column last Wednesday, is a native of Allegany County. He was born in Shaft [Correction: Frostburg] in 1929 and attended elementary school in that community until he moved with is family to Turtle Creek, Pa., when he was eight years old.
Cumberland Evening-Times, July 19, 1976
McMillan takes aim in sixth Olympics
By HUBERT MIZELL
MONTREAL - Walls in the concrete pyramids of Olympic village are like cardboard. Your conversation is your neighbor's. A toilet flush awakens the whole floor.
On the sixth floor of Building D, six Russian athletes are watching television. The kind of TV that takes a tape cartridge. The Soviets are seeing a Charlie Chaplin movie.
Four Polish girls eat cheeseburgers in the extensive cafeteria for village citizens. A boxer from Iran stuffs three apples into his shirt to take to his room.
Kenya has withdrawn from the Montreal Olympics, but they haven't checked out of the village. Fourteen crowd a room to see a Czech box a Cuban, coming from an arena two blocks away on closed circuit TV.
Six Britons wash underwear.
AS APPARENTLY exciting as the Olympics can be, the idle hours with 10,000 diverse souls living on about one city block of real estate can be trying, boring, funny and strange.
Outside the closet-sized suite offices occupied by United States officials, a 330-pound weightlifter is trapped by three reporters. He talks willingly for 25 minutes, showing cooperation which is hard to find among the U.S. athletic aggregations.
Most of the athletes are young, only a few touching their 30s and almost none past 40. But there is graying, yet in-shape fellow with the U.S. team badge. Everyone wears a badge in Olympic town, except maybe for Queen Elizabeth. She has a crown.
"I'm sort of the old man around here, I suppose," says Bill McMillan, age 47. "I've been in Olympic dormitories all over, in Munich and Mexico City and Rome and Tokyo . . . and, yeah, back to 1952 at Helsinki."
McMillan is in his sixth Olympic Games. Nobody has ever appeared in more. He doesn't run or jump or throw heavy objects, McMillan is a pistol man. A shooter in the rapid-fire competition.
"ONCE THE OLYMPIC bug bites, you might have a lifetime disease," he says, a smile lighting the handsome face. "As long as my nerves can stand it, I would like to keep coming. Sure, I'm hoping for Moscow in 1980. But, I've got to admit it gets tougher to keep the shooting hand quick and steady and see the targets quickly enough."
McMillan has been a special deputy in charge of firearms for the San Diego (Calif.) County Sheriff's Department for the past two years. For the 27 years before that, he was a Marine. He started as a private, won a battlefield commission in Korea and retired as a lieutenant colonel.
"Jan Rosemany, who was a fencer, made it to six Olympics, just as I have," he said. "That's tops for an American. I would like to be around for a seventh."
The solid 6-footer is the second oldest among U.S. Olympians. One member of the equestrian team is a month older. McMillan is a native of Turtle Creek, Pa., and played high school football with Leon Hart, who went on to collegiate stardom at Norte Dame. Hart won the Heisman Trophy in 1950 as an end, the last lineman to be given the honor.
"The toughest obstacle for me is that, in reality, I have only one-third of a second "squeeze" time once the target flips into place and I will raise my pistol from the starting position," he said. "When that goes, I go."
McMillan won a gold medal in rapid-fire shooting in the 1960 Rome Olympics, his only finish among the top three. His string of Olympics since 1952 at Helsinki was interrupted in 1956 (Melbourne Games) when the Marine dropped out of theOlympic qualifying with gun trouble.
St. Petersburg Times, July 20, 1976
McMillan 28th In Rapid Fire
Allegany County native Marine Corps Lt. Col. William McMillan (ret.) is 28th after the first day of shooting in the Olympic rapid fire pistol.
Going into today's second round, starting at 9 this morning, McMillan had a 291 score. Tied for the lead were Roberto Ferraris, Italy, and Jurgen Wiefel, East Germany, with 299s.
Cumberland Evening-Times, July 23, 1976
25 Meter Rapid-Fire Pistol

| Rank | Name | Country | 1st Stage | 2nd Stage | Total Points |
| --- | --- | --- | --- | --- | --- |
| 1 | Norbert Klaar | East Germany | 297 | 300 | 597 |
| 2 | Jürgen Wiefel | East Germany | 299 | 297 | 596 |
| 3 | Roberto Ferraris | Italy | 299 | 296 | 595 |
| 4 | Afanasy Kuzmin | U.S.S.R. | 298 | 297 | 595 |
| 5 | Corneliu Ion | Romania | 298 | 297 | 595 |
| 6 | Erwin Glock | West Germany | 296 | 298 | 595 |
| 7 | Gerhard Petritsch | Austria | 297 | 297 | 594 |
| 8 | Marin Stan | Romania | 297 | 297 | 594 |
| 9 | Werner Beier | West Germany | 294 | 299 | 593 |
| 10 | Paul Buser | Switzerland | 296 | 296 | 592 |
| 11 | Viktor Torshin | U.S.S.R. | 298 | 293 | 591 |
| 12 | Takeo Kamachi | Japan | 295 | 296 | 591 |
| 20 | William McMillan | U.S.A. | 291 | 295 | 586 |
| 36 | Thomas Treinen | U.S.A. | 285 | 291 | 576 |
(Source: U.S. Olympic Committee Quadrennial Report)