NRA Float
The National Rifle Association participated in the Tournament of Roses Parade in Pasadena, Calif., with a float depicting in theme "The Bill of Rights - Freedom to Keep and Bear Arms." This beautiful and significant representation of the NRA was seen on both CBS and NBC television networks.
The arrangement with the Tournament of Roses and the ultimate execution of the float was supervised by Robert M. Modisette, Jr., a member of the NRA Executive Committee. The float was constructed by the skilled experienced contractor, Dr. Sam Coleman of Pasadena, who had long been noted for his outstanding float entries. Mr. Kent Felker assisted in the design of the 50-ft.-long float. One-half million flowers consisting of chrysanthemums, roses, orchids, carnations, and gladioluses were used.
Portraying NRA programs in tableaux on the float were the following NRA members: Colonial Soldier, Harry Jackman, Vice President, San Gabriel Gun Club; Modern Soldier, Capt. Bernard B. Balough, California National Guard; Junior Marksmanship, Pamela Kelly and Skip Hutchins, San Gabriel Gun Club; Instructors, Gladys Rising, NRA Director, and Keith Giles, Pasadena; International Shooting, Capt. William W. McMillan, Jr., USMC, Olympic Gold Medal winner; Game Conservation, Ed Corpe, U.S. Forest Service; Law Enforcement, Sgt. Woody Pollard, Pasadena Police Dept., and Deputy Earl Galpin, L. A. County Sheriff's Dept.; Bird Hunting, Mr. and Mrs. Robert L. Johnston, West Covina, with a black Labrador and an English setter; and Big Game Hunting, Ben F. Smith, Jr. and his son, Scotty, Arcadia.
American Rifleman, Vol. 111, No. 3, March 1963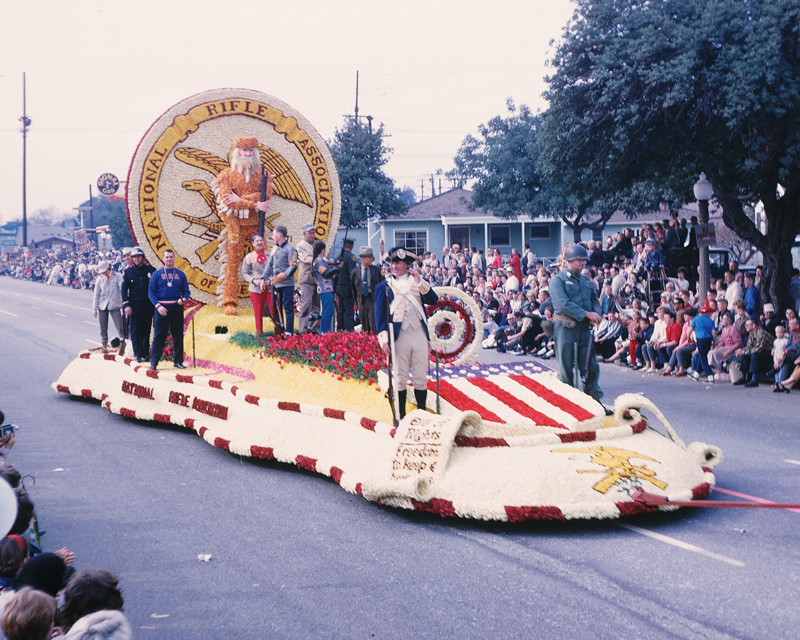 Unknown Source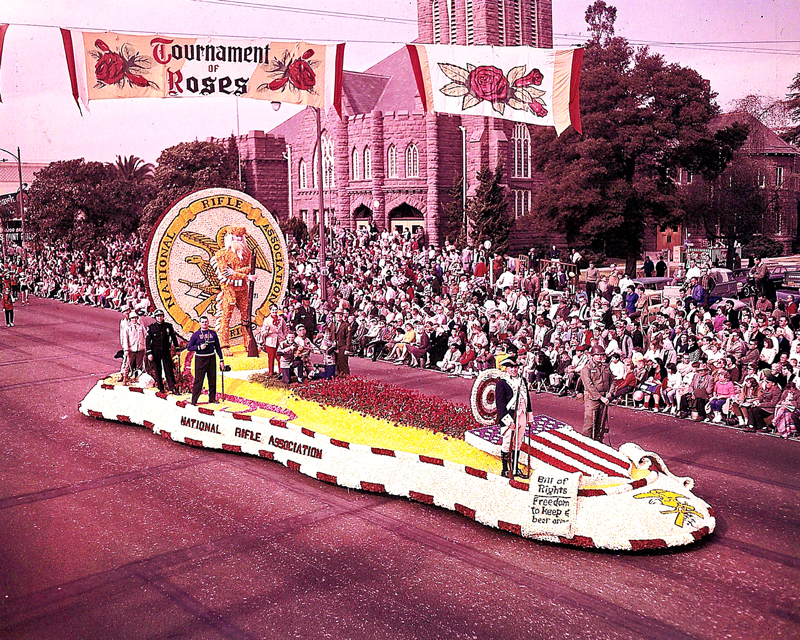 Official Rose Parade Photograph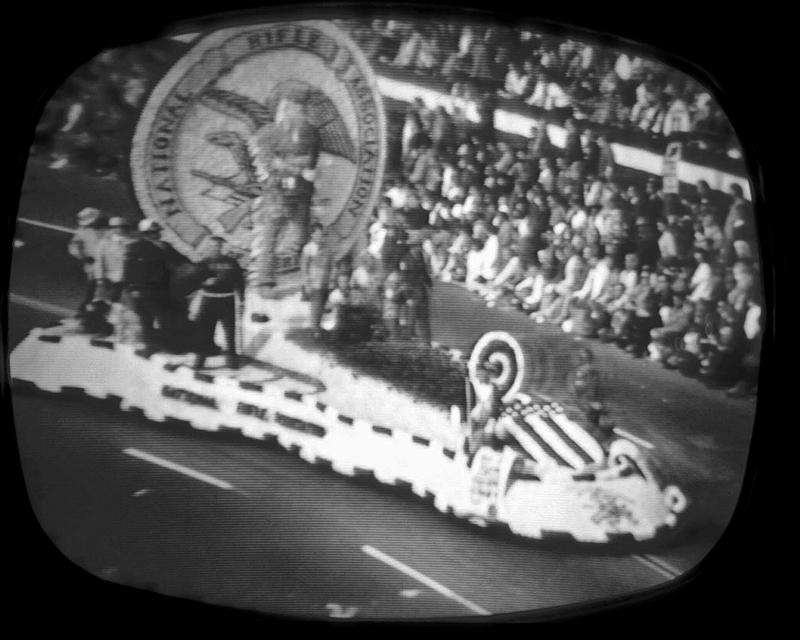 Photo taken by Marjorie K. Van Scoyoc