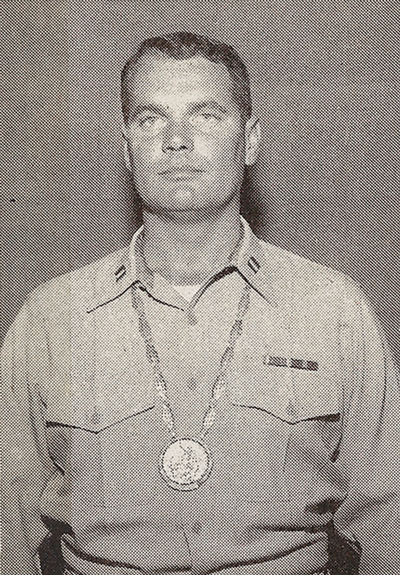 Lions to hear ex Marine on Olympics
A many-medalled ex Marine will talk about the Olympics as speaker at the Tuesday, Aug. 11, meeting of Pauma Valley Lions Club.
The club meets at Lazy H Steak Ranch at 7 p.m.
Lt. Col Bill McMillan, U.S. Marines, ret, is the only Marine to win both the rifle and pistol championship in the same year. He won the rife and pistol aggregate titles five times while serving in the Corps.
He joined in the Marine corps in 1946. He won fourth in the National Matches in '51. He attended the World Championships at Oslo, Norway in '52 and took first; he was seventh in the Olympics. He was sent to Korea that year as an anti-tank infantry unit leader.
In '53 he attended Officers Training School at Quantico VA and in '54 he went to the World Championships in Caracas, Venezuela and won the host match. In '55, he took part in the Pan American Games in Mexico, placing second. The next year he won the Custer Trophy at Camp Perry OH, site of the National Matches. In '57 he won the National Matches at Perry and in '58 won the Center Fire Championship in Moscow.
He won the Olympic Gold Medal in Rome, Italy in 1960, attended the World Championships in Cairo, Egypt in '62 and the Pan American Games in Sao Paulo, Brazil, in '63. He has attended six Olympics.
In 1970, he attended the World Championships in Phoenix, AZ in 1970, winning third in Standard Pistol.
Valley Roadrunner, August 11, 1988