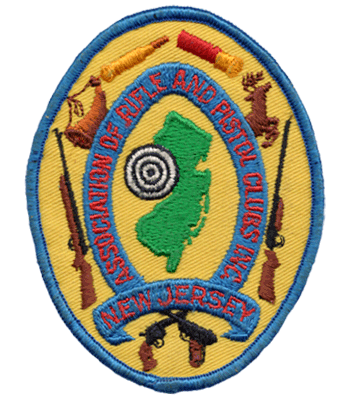 New Jersey Combines State & Int'l Tryouts
Military and Civilian competitors from many parts of the country fired the 50 and 300-meter free-rifle and 50-meter slow-fire and 50-ft. rapid-fire silhouette pistol matches at the Int'l New Jersey Rifle & Pistol Championships & Olympic Preliminary Tryouts at Vernon Township, N.J., May 30-31. Those who fired qualifying scores were invited to the final tryouts for the Olympics at Ft. Benning.
Capt. Frank Tetrault, USAF, was first of 33 competitors in small-bore with a score of 1103. J. Eric Sundstrom of New Jersey followed with 1102, and A. Virginia Williams of Connecticut placed third with 1089. Two other individuals fired above 1080 qualifying scores.
John Writer, Jr., La Grange, Ill., shot the winning 1091 over the 300-meter course against a field of 30 shooters. There were no other scores above the minimum qualifying score of 1070.
Marine Shooter William Eubank of Quantico, Va., took first in slow-fire pistol with 547, followed by Peter Hunter of New Jersey with 529. There were the only qualifying scores above the minimum of 520 (22 competitors).
Twenty individuals fired the rapid-fire silhouette match at 50 ft. on the reduced targets. These targets were mounted at the specified spacing of 18" o.c. by posting 3 targets on one frame and 2 on the adjacent frame and operating the line as in the standard rapid or timed-fire stages. In this manner 17 individuals could fire concurrently on a normal 50-point pistol range.
Capt. William W. McMillan, Jr., USMC, placed first with 585, followed by Marines J. Getchell in second place with 582 and R. Jones in third with 578. Four other individuals fired above the qualifying score of 560.
NRA Tournament News, Vol. 15, No. 8, August 1964
International Rapid Fire First Place
.22 Caliber Int'l Rapid-Fire Match

| Rank | Name | Service Branch/Agency | Score |
| --- | --- | --- | --- |
| 1 | Wm W. McMillan, Jr. | U.S. Marine Corps | 585 |
| 2 | James A. Getchell | U.S. Marine Corps | 582 |
| 3 | Robert O. Jones | U.S. Marine Corps | 578 |
(Source: NRA Tournament News, Vol. 15, No. 8, August 1964)